Getting Started is Easy…  Contact me!
I will email or call you back within 24 hours of contacting me to discuss the details of your next event.  Together, we will plan your menu and every detail.  I can suggest some of my popular Signature entrees and custom tailor your event to exactly what you want.  Based upon the menu and number of guests, I will provide a quote of my services for you.   Table linens, place settings, flower arrangements and centerpieces may be rented if needed.  We can even take care of your wine and spirit delivery from our local vendors.
Once you approve the perfect theme and menu, a 50% deposit of the invoice submitted is required to hold your date. We then schedule a time for me to visit your kitchen and home, allowing us to "map out" the event's flow, floorplan and finalize any details.  If you are renting a vacation home, simply let me know the name of the rental agent and property address and I will coordinate my visit with your agent.
As the date of the party approaches, I will keep in touch with you to assure you complete peace-of-mind that we are right on schedule for your party.  Feel free to call me directly to ask any questions.
All shopping will be done on the day of the event to ensure the freshest ingredients.  Your meal will be freshly prepared, professional presented and served, and your kitchen will be left clean and sanitized.  Plus, all left overs will be packaged for you to enjoy later!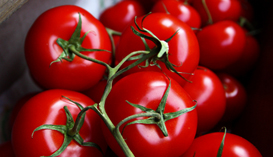 "If God had intended us to follow recipes, He would not have given us grandmothers"
Linda Henly