Every party is different! I will personally plan the menu selections with you to make sure that your event is a huge success! Here are just some of my favorite entrees and menu combinations from which to choose…. 
APPETIZERS AND SALADS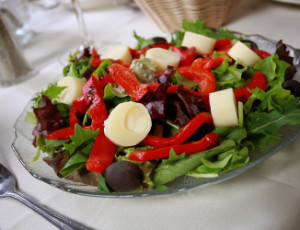 Chef's Homemade Soups
Crawfish Fra Diablo
Crabcakes
Fresh Mussels Italiano
Pear, Gorgonzola and Pecan Salad
The Classic Caesar Salad
Jersey Tomato and Mozzarella Salad 
The Mixed Green Salad with Tomatos and Cucumbers
---
 SIGNATURE ENTREES  a la Cucina Rosa
Chicken Portofino
Chicken Oreganata
Mediterranean Shrimp
Seafood Fra Diablo
Shrimp Scampi
Spring Lamb Chops Rosa
Homemade Italian Sausage with Peppers and Onions
---
MENU COMBINATION SUGGESTIONS
---
THE SOUTHERN BARBEQUE
Slow cooked meats, sides infused with comfort food flavors and your backyard creates the Southern Barbeque. 
Select one or all…tender baby back ribs with homemade sauce, chicken falling off the bone or succulent pulled pork.  Served with homemade slaw, potato salad, Jersey tomato and cucumber salad and fresh corn on the cob.  And…the best baked corn bread.  
---
GRILLED MEATS
Choice of Prime-cut Ribeyes, New York Strips, Filet Mignon, Center-cut Pork Chops, Loin cut Spring Lamb Chops or Rib-cut Veal.  All meats are marinated and grilled to perfection and may be served with my signature roasted potatoes with peppers and onions and the freshest of seasonal vegetables.  
---
BEST OF THE SEA
Options are limitless here!  We have the finest local Cape May scallops and flounder as well as availability to the freshest filets from all over the world brought into Cape May daily.   Some of my favorites?  Salmon with lemon dill sauce, marinated and grilled swordfish, blackened tuna, and black grouper provencale.  We suggest popular rice or potato sides and seasonal grilled vegetables.  
---
SURF AND TURF
Mix it up!  The best of the sea paired with the finest cuts of meat prepared fresh, beautifully seasoned  and cooked to perfection.  
---
THE ITALIAN FESTIVAL
Chicken Portofino, homemade meatballs and sausage, lasagna and manicotti served with several pastas and the classic caesar salad.  Bellisimo!
---
ROMANCE FOR TWO  romantic menus custom designed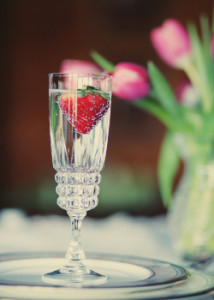 Filet Mignon stuffed with gorgonzola cheese, roasted red peppers and carmelized onions  served with Potatoes Dauphine slow cooked with cream and garlic and fresh sauteed snow peas.  Pair with a fine red wine and love in the air…
Delightful  South African cold water lobster tails for two…
Chef Guy's Steak and Cake…The tender filet mignon paired with a homemade crabcake is decadently rich and delicious!  Served with favorite sides.